Maria Alfaro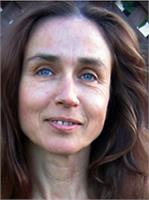 Maria Alfaro - TRE® and Neurogenic Yoga™ Certification Trainer

Maria is a native Italian living in Santa Cruz, California. She has 30 years yoga experience and a background in Chinese martial arts and massage.

Since 2004 she taught TRE to thousands of people in the US, Canada, Europe, Asia and the Middle East and she also assisted Dr. Berceli in numerous trainings in the US and in South Africa. She is also one of two lead instructors for Neurogenic Yoga™ a sister technique of TRE.
Maria facilitates workshops and trainings globally while maintaining a private practice in Santa Cruz.
Maria Alfaro is currently not instructing any classes.