Misako Matsuoka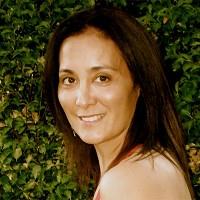 Misako Matsuoka hopes to share her belief that the practice of yoga can offer dynamic opportunities to discover the youthfulness of the body and to open the heart and mind. She strives to infuse her classes with playful challenges, attention to healthy alignment, and a deep connection to the breath. Misako completed her Yoga Teacher Training at Avalon Yoga in Palo Alto in 2005 and is currently a student of Chinese Medicine and Therapeutic Yoga. She studies Yin yoga with Paul Grilley and Restorative yoga with Judith Lasater. She immersed herself in Anusara yoga with Sianna Sherman, Samantha Shakti and Kenny Graham. She studies the Shadow Yoga style with Sharre Young. She has studied vinyasa with Janet Stone, and is profoundly thankful to Max Strom for his teachings. Through all these lineages of yoga she has created integral experience that seeks to balance the neuromuscular system of the physical body as well as the eternal nature of the spirit. Misako has degrees in Biology and Engineering, and is registered teacher with the Yoga Alliance.
Misako Matsuoka instructs the following:
Yin yoga bypasses the muscles and allow you to nourish and strengthen the deeper tissues. Connective tissues, fascia, joints, ligaments and bones receive gentle, low load stress. The poses are held between 2-5 minutes or longer and the muscles stay passive in order to pass the stress on to the deeper tissues.

Each Yin pose is an opportunity to go inward and meditate. It is a wonderful complement to an active (Yang) practice and a much needed tool for anyone who need to unwind tight body, mind and heart.