Kim Bick-Maurischat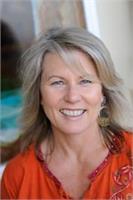 Kim Bick-Maurischat, M. Div., picked up a flyer for meditation classes at the Center for Spiritual Awareness in Los Gatos in 1987 and has been devoted to bringing the teachings of Kriya Yoga into her life, family and community ever since. Kim graduated from Meru Seminary in 2013 and is both a certified meditation and hatha yoga teacher. The joy of parenting has inspired Kim to serve families as a midwife, childbirth educator and as a Waldorf Early Childhood Educator. She and her husband, David, have lived in Downtown San Jose for 26 years and have three daughters: Allegra, Phoenix & Maren.
Kim Bick-Maurischat instructs the following:
Within you there is an intuitive wisdom which understands the natural process of birth. We help you reconnect with this wisdom, guiding you through a class specifically designed for the journey of pregnancy. Linking yoga postures with the breath will lead you to experience your changing body in a positive way, and bring awareness to the mind, body and spirit, and also the spirit of your baby. The class is conducted in a calm, peaceful environment and will help strengthen the uterus and pelvic muscles, improve circulation, aid in digestion, exercise the spine and increase overall comfort. Yoga can also alleviate many of the discomforts of pregnancy such as nausea, constipation, varicose veins, swelling, back pain and sciatica. A safe, open community allows you to freely discuss any issues, from discomforts and concerns, to the wonderful new changes your body and baby are experiencing.






Pregnancy is a journey of exciting possibility, profound and deep transformation for mothers, their partners and the waiting baby. The journey to birth is also a precious time of wonder, reflection and constant change. Yoga offers a wonderful opportunity to prepare and support this magnificent journey towards parenthood by calming the mind, strengthening the body and nourishing the spirit. This workshop for couples will provide a warm, joyful and nurturing environment for partners as they prepare for the birth of their child with partner poses and massage, breathing techniques, guided visualization and relaxation. Partners will learn tools to bring home into their daily life to nourish and support each other on their pregnant journey. We will learn to alleviate typical discomforts, build flexibility, stamina and strength all the while by connecting with the baby and preparing the body for a mindfully engaged birth.

Please eat a light meal before class, bring a water bottle, snack and a mat. Please wear comfortable clothing you can move in.




Early Bird Pricing by June 2: $65 Per Couple

Starting June 3: $80 per Couple

Workshop is 3 hrs.