Heidi Sloss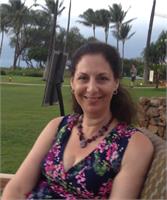 For decades Heidi told herself that she would return to yoga someday. Someday became the day she learned of her mother's Alzheimer's diagnosis and was reminded of how preciously short life really is.
Combining 30+ years of spiritual practice with the moving meditation of yoga, Heidi's classes help focus the mind, relax the body, connect the spirit and open the heart.
Heidi Sloss instructs the following:
A flowing sequence of postures combining breath and movement. Build heat from the inside and out, core strength, stamina and flexibility in this class. This is an all-levels class, with modifications provided for all levels of practitioners.




A slower sequence of flowing postures synchronizing breath with movement. Ideal for beginners and intermediate students. Modifications may be suggested for all levels of practitioners.