Jenn Smith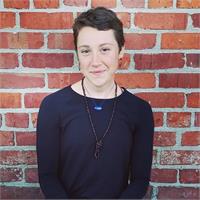 Jenn is a certified Vinyasa Yoga teacher living in San Jose, California. She has been immersed in the practice of yoga since 2006, and received her 200-hour certification with Noell Clark in 2016, upon moving to the Bay Area from Houston, TX. Jenn's practice began as a complement to her physical training as a dancer and athlete, but consistency and growth in practice led her to an elevated state of receptivity, adaptability, and acceptance, which continues to expand and evolve. She holds a B.S. degree in Kinesiology from the University of Texas at Austin, and has served a wide range of populations in a variety of school, therapeutic, and outdoor settings. Jenn is passionate about making yoga accessible to all bodies, ages, and developmental abilities, and strives to increase access to the practice of yoga for special populations.
Off the mat, you are most likely to find Jenn volunteering at a local farm or camping in the mountains. She is a supporter of the Association for Frontotemporal Degeneration, and is committed to creating conversation and understanding around neurodegenerative diseases.
Jenn Smith is currently not instructing any classes.