Christine Pham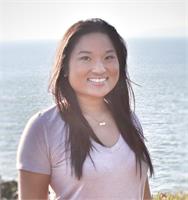 Christine began her yoga journey in 2010 while working a high stress Silicon Valley job. What started as a way to stay active with the latest trend in fitness, turned into a path of self-discovery that encompassed self-love and spirituality. After working 8 years in accounting as a CPA, Christine decided to listen to the wise voice inside of her to pursue her passion in health and wellness. She studied nutrition and wellness at the Institute for Integrative Nutrition, and founded Choosing You Wellness to help busy women live happier and healthier lives. She completed her RYT200 with Noell Clark Yoga and 30 hour Restorative Yoga Training with Judith Lasater. Christine believes yoga teaches one to live richly and fully with an open heart. Her classes are safe and nurturing, allowing her students to have a radical experience of simply being through resting their bodies and mind in order to connect with their truth self.
Christine Pham instructs the following:
Calm and nourish your nervous system as well as build your immunity with this wonderfully relaxing practice. Through the use of props, the body is held restfully and comfortably. The posture allows for the let go of the need to act or think.

Heal yourself by doing nothing and simply be. Each posture allows you to explore the depth of your breath and the vastness of your spirit. This is a wonderful practice for those who have chronic fatigue, mental stressed, compromised immunity, injuries and chronic health condition.

Restorative yoga is an effective way to bring balance to over stimulated nerves and to ease chronic tension. Stress and toxins are eased out of the tissues of the body and mind allowing our natural state of physical harmony to arise. The postures done in thoughtful sequence are supported with props such as blankets, bolsters and straps. The spine is gently released in all directions allowing for a deep sense of support. Given sufficient time the nervous system eventually calms bringing the mental and emotional bodies into a blissful balance, and a sense of relaxation, contentment and self-acceptance is felt. Restorative yoga is recommended for everyone, especially those of us with stress in our lives. Come at least once a week for optimal health.