Adarsh and Heleen Williams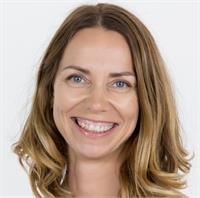 ABOUT ADARSH:
Adarsh Williams teaches a contemplative style of yoga that embraces both modern innovation and traditional wisdom. Since 1995, Adarsh has been engaged in the field of natural healing and has received certifications in therapeutic massage and active isolated stretching. He continues as a student of Ashtanga Yoga and it's sister sciences of Sanskrit, Ayurveda, and Bhakti. Adarsh has continuously traveled to Asia since 2001 for study and pilgrimage and has received teaching Authorization by his late Guruji Shri. K Pattabhi Jois of Mysore, India. Adarsh directs the Monterey Yoga Shala in Monterey, CA specializing in progressive instruction for beginner through advanced levels. Through in depth study of human anatomy and physiology and formal training as a massage therapist, Adarsh is highly regarded for his sensitive yet deep adjusting style. He has experience working with a wide variety of students of diverse abilities, ages, and backgrounds. With a deeply held belief that anyone can develop a personal yoga practice, Adarsh is an energetic teacher who infuses his enthusiasm for practice and hard work in his students. www.AdarshYoga.com | www.SmartStretch.com
ABOUT HELEEN: Heleen started practicing yoga in 1992 during college in the Netherlands. For 8 years she practiced Sivananda Yoga and eventually completed the TT (teacher training) at the ashram in upstate New York. Shortly after, Heleen moved to London to pursue life as a yoga teacher, which in turn led her to a position of General Manager at one of London's best known dance and holistic centres. During this time, she studied Ashtanga Yoga with Liz Lark and John Scott. John inspired her to go to Mysore and study with Sri K. Pattabhi Jois. After meeting Guruji on his world tour in 2001 she traveled to India the following year to study at the Ashtanga Yoga Research Institute and returned there every year until she became pregnant with her first child in 2007. Heleen is passionate about Ashtanga Yoga and has a fascination for thought patterns and how they can be changed from negative into positive. To her Yoga is a process of diving within, finding a way to connect with ones Self, being in the present moment and acknowledge where one is at. Heleen is now the mother of two children, Evan and Maya, teaches Yoga and is co-owner of the Monterey Yoga Shala in California. Heleen has also created a Kids Yoga curriculum for Kids in schools that is being taught at elementary and middle schools around the Monterey Peninsula. www.HeleenYoga.com www.KidsYogaFun.com
Adarsh and Heleen Williams is currently not instructing any classes.