Nikki Bradley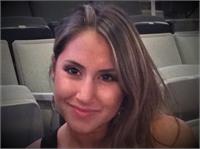 Nikki is a popular Bay Area yoga teacher known for her fun and energetic, yet well-paced and well-sequenced classes that encourage flowing with breath while being grounded, aligned, strong and safe. Her youthful energy and upbeat music will bring a smile during class, and relaxation after an enjoyable physical journey on your mat. She credits yoga for lifting her out of some challenging life situations to finding joy and happiness in all that life has to offer. Nikki's love and passion for yoga shows in every class and she hopes to inspire others to feel as much passion about yoga as she does.
Nikki Bradley instructs the following:
A flowing sequence of postures combining breath and movement. Build heat from the inside and out, core strength, stamina and flexibility in this class. This is an all-levels class, with modifications provided for all levels of practitioners.




This slower moving, meditative flow balances both the body and the mind, allowing you to focus deeply on your breath and alignment to release tension and tightness in the body. We'll start class with some gentle sun salutations to warm up then move into smooth, stable holds in postures designed to nourish and strengthen the deeper tissues. This class is a perfect for all levels and is a balancing complement to an active lifestyle and Yang practice.