Lia Pinelli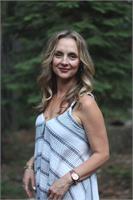 Lia is a yoga teacher, weight loss coach, and educator in the South Bay. After completing her 200-hour Vinyasa yoga teacher training with Linda Schlamadinger McGrath she went on to do her prenatal training with Jane Austin in San Francisco. Lia's love for yoga began in 1994 as a sophomore in high school when she bought a Molly Fox Yoga VHS tape and began practicing in her parent's basement on a daily basis. Yoga has been a non-negotiable practice for her ever since. When pregnant in 2013 she experienced an emotionally and physically difficult first trimester and when she began prenatal classes at 11 weeks everything changed. She still felt terrible-- but the practice of yoga fostered a deep connection to her unborn baby and a tolerance for the discomfort. Her son, now four, likes to practice with his mama on his very own Ninja Turtle Mat. A graduate of UC Berkeley and Stanford University, Lia is a Bay Area native and currently lives with her husband and little one in San Jose.
Lia Pinelli instructs the following:
Within you there is an intuitive wisdom which understands the natural process of birth. We help you reconnect with this wisdom, guiding you through a class specifically designed for the journey of pregnancy. Linking yoga postures with the breath will lead you to experience your changing body in a positive way, and bring awareness to the mind, body and spirit, and also the spirit of your baby. The class is conducted in a calm, peaceful environment and will help strengthen the uterus and pelvic muscles, improve circulation, aid in digestion, exercise the spine and increase overall comfort. Yoga can also alleviate many of the discomforts of pregnancy such as nausea, constipation, varicose veins, swelling, back pain and sciatica. A safe, open community allows you to freely discuss any issues, from discomforts and concerns, to the wonderful new changes your body and baby are experiencing.